Cook Smart, Eat Smart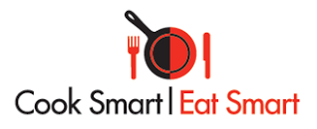 What is Cook Smart, Eat Smart?
The Cook Smart, Eat Smart Cooking School will teach you how to prepare simple, healthy, and delicious food for you and your family. This cooking school is divided into 4 sessions. Each session contains several basic cooking techniques and other topics related to eating and preparing meals at home. Cook Smart, Eat Smart also provides tips for stretching your food dollar while still eating healthy, building your pantry, portion control and knife skills, food safety, entertaining, and more!
Classes will be offered at the Wilson Ag Center on the following dates:
June 6 at 5:30 p.m.
June 13 at 5:30 p.m.
June 20 at 5:30 p.m.
June 27 at 5:30 p.m.
Pre-registration is required. Email Cassidy Hall at cassidy_hall@ncsu.edu (or call 252-237-0111) AND pay $20 registration fee. You will not be registered until payment is received.
Checks and money orders can be made payable to "Wilson Ag Center" and dropped off or mailed to 1806 Goldsboro St SW, Wilson, NC 27893. Please write "CSES" in memo line. 
Deadline to register is June 3 by 5 p.m. Space is limited to 14 participants.