Cook Smart, Eat Smart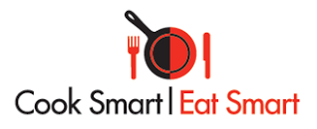 What is Cook Smart, Eat Smart?
The Cook Smart, Eat Smart Cooking School will teach you how to prepare simple, healthy, and delicious food for you and your family. This cooking school is divided into 4 sessions. Each session contains several basic cooking techniques and other topics related to eating and preparing meals at home. Cook Smart, Eat Smart also provides tips for stretching your food dollar while still eating healthy, building your pantry, portion control and knife skills, food safety, entertaining, and more!
Classes will be offered at the Wilson Ag Center on the following dates:
This series is full! If you would like to receive updates about cooking and nutrition classes coming up, please email Cassidy Hall at cdhobbs3@ncsu.edu to get on the email list.