4-H Summer Fun Camps 2019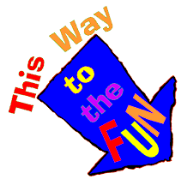 Summer camps with 4-H are the most fun! Don't miss out on your opportunity to register for all the excitement this season!
Thank you for all those that are signed up for our Summer Fun camps this year!
We are now full!
Enroll online at 4HOnline.
Full payment in cash or checks. No credit cards at this time.
Please read the policies page to learn about
 procedures 
and
 other important information.
We look forward to seeing kids explore, discover and have awesome 4-H adventures this 
summer
!
If you have any questions, please contact the 4-H office and speak with Joy Harrell, Jessica Manning, or Kenyatta Dixon.
252-237-0113