Science Fair
If you enjoy science or have done a project for school, bring it to the Wilson County Science Fair on April 23.
Projects will be judged during the County Council meeting and do not require you to be present. Drop off times are 9 a.m.-6 p.m.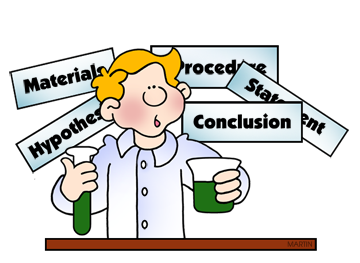 Ages:  5-8, 9-13, 14-18.
Must show use of the Scientific Method and list resource re
Use of large tri-fold board is suggested. Place your name and contact information on the back.
You can pick up your project between 7:15-8 p.m.
Science Fair 2018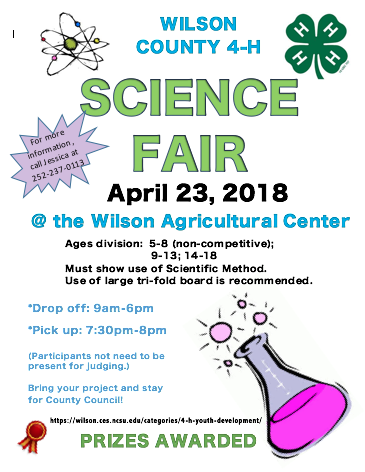 For more information, contact Jessica Manning at jessica_manning@ncsu.edu or 252-237-0113.