4-H Chick Chain 2018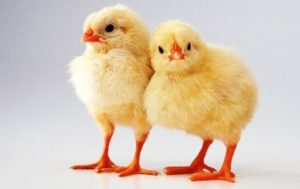 TIME TO REGISTER FOR THE 4-H CHICK CHAIN PROGRAM!
It is time to begin our 2018 poultry projects! 4-H members who are 5-18 years old (as of January 1) can participate. You are eligible to receive up to 5 birds per participant. Participants MUST have a 2018 4-H enrollment form on file before orders go in (you can find a link to the forms
here
if you need to fill one out).
The hatchery has been contacted and certain breeds reserved to be shipped on April 16. This means we should receive them on April 18. Due to hatch rates, keep in mind that dates may fluctuate. You will be receiving emails the day we receive notification of shipment and when to expect them.
FORMS ARE DUE BY MARCH 2!
An orientation meeting (required for new participants) will be on April 10, at 6:30 p.m. We will go over the breeds we have chosen, how to care for your chicks, and the transition from brooder box to their coop.
We will have another poultry clinic in on September 6, to learn more about how to show your pullet.
The show will be on September 19, at 5 p.m.
If you have any fatalities (other than 1 or 2 dying within 7 days of receiving them), you must take photos and submit to the 4-H agent.
If you have any questions, please let us know. Otherwise, we look forward to many forms being turned back in BY March 2.