February 13, 2018 Eastern NC Nursery Conference Registration Available Now
Posted On

December 8, 2017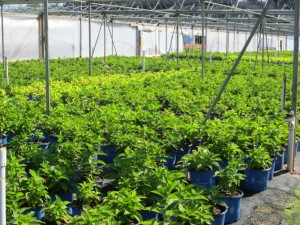 This educational conference will focus on commercial ornamental nursery production. Pre-registration $25 if postmarked by Feb. 6, 2017 is preferred. Registration after Feb. 6 will be $40 at the door. More information on flyer below.
2018 Eastern NC Nursery Conference Registration Flyer
7:30 a.m. Sponsor setup
8:00 a.m. Registration, Continental Breakfast and Networking
8:30 a.m. Sponsor Introductions
8:45 a.m. Growing High Quality Plants (Liner Development), Dr. Ed Gilman,  University of Florida, Retired
10:15 a.m. Networking Break and Refreshments
10:45 a.m. Growing High Quality Plants (Finishing and Production Pruning), Dr. Ed  Gilman
11:30 a.m. NCDA&CS Solution, Tissue, and Media Testing, Dr. Kristin Hicks,    NCDA&CS
12:00 p.m. Lunch and Networking
1:30 p.m. Red Headed Flea Beetle Update, Danny Lauderdale, NC Cooperative  Extension
2:00 p.m. Introducing Biological Control into Traditional Pest Management Systems,  Russ Schmeiss, Gardens Alive Farms – NC
2:30 p.m. Networking Break and Refreshments
3:00 p.m. Production Crystal Ball: Shrubs, Screening Plants, and Trees, Mark  Weathington, JC Raulston Arboretum
4:00 p.m. Adjourn and Recertification Credits*
*Conference is approved for 2 hours of NC pesticide credit in categories D, L, N, and X and 5.25 hours of ISA Certified Arborist Credits.
Contact Danny Lauderdale at danny_lauderdale@ncsu.edu for more information. Registration information available in flyer link above.