4-H County Council 2020 Officer Nomination Application Available Now!
Posted On

August 24, 2017
If you want to run for the 2020 Wilson County 4-H Council, please download the Nomination Application here– County Council Officer Application 2018. After completing it, you may email, mail, or fax it to Jessica Manning. Deadline is November 15, 2019!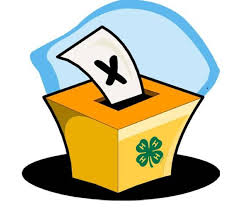 If you are turning in an application, please know that you must be capable of fulfilling the duties of selected office during the months of January-December 2020. Elections will be conducted by sealed club ballot by January 5, 2019.
New officers are required to attend Achievement Night on January 24, at 6 p.m., and be prepared to lead County Council on February 24, at 6 p.m.
Should you have any questions, please call or email Jessica Manning or Kenyatta Dixon.